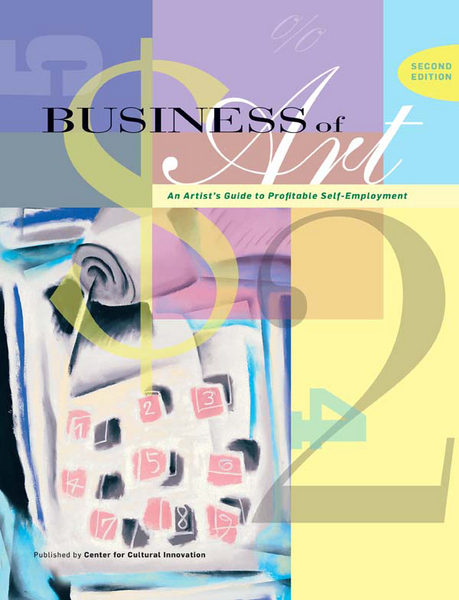 To share my philosophy on the business of arts, I authored the strategic planning chapter in Business of Art: An Artist's Guide to Profitable Self-Employment published by the Center for Cultural Innovation.
In 2004 I had the pleasure of managing the Hearts in San Francisco artist coordination and the commemorative book.
For a list of books I recommend reading, read this post.
Business of Art: An Artist's Guide to Profitable Self-Employment - See more at: http://www.cciarts.org/cgi/page.cgi/business_art.html/Books-c1/Business_of_Art_An_Artist_s_Guide_to_Profitable_Self_Employment_Second_Edition-p1#sthash.tQ57Sz06.dpuf
Business of Art: An Artist's Guide to Profitable Self-Employment - Second Edition
- See more at: http://www.cciarts.org/cgi/page.cgi/business_art.html/Books-c1/Business_of_Art_An_Artist_s_Guide_to_Profitable_Self_Employment_Second_Edition-p1#sthash.tQ57Sz06.dpuf
Business of Art: An Artist's Guide to Profitable Self-Employment - Second Edition
- See more at: http://www.cciarts.org/cgi/page.cgi/business_art.html/Books-c1/Business_of_Art_An_Artist_s_Guide_to_Profitable_Self_Employment_Second_Edition-p1#sthash.tQ57Sz06.dpuf
Business of Art: An Artist's Guide to Profitable Self-Employment - Second Edition
- See more at: http://www.cciarts.org/cgi/page.cgi/business_art.html/Books-c1/Business_of_Art_An_Artist_s_Guide_to_Profitable_Self_Employment_Second_Edition-p1#sthash.tQ57Sz06.dpuf